11 November 2019
14:30 – 17:00
B.B. Dikshit Library, AIIMS
We are glad to announce that Enago in collaboration with Karger Publishers—a leading scientific and medical publisher—will be conducting an informative Author Workshop for assisting health science researchers in achieving publication success.
The sessions will provide insights to medical professionals on the important aspects of the publication journey including conceptualizing a research study, manuscript writing and submission, the post-submission review process, and citation metrics and their importance. We will also discuss how researchers can apply the principles of openness to their research cycle and participate in the Open Science movement. Furthermore, we will also give researchers an overview of the medical publishing landscape in India.
Through these workshops, researchers will learn:
Overview of types of medical studies and manuscript
Insights into peer review decisions
Awareness of citation metrics and their importance
An outline of "Open Knowledge"
Understanding the Open Science movement
At the end of the workshops, all participants will also receive a Certificate of Participation issued by Enago.
About the Speakers
Dr. Krishna Kumar Venkitachalam, MS (MD) ELS
Krishna Kumar is a qualified Orthopaedic Surgeon (2008, University of Mumbai) and also an ELS- certified editor with more than a decade of experience in the field of scholarly publishing as a manuscript editor, manuscript writer, publications consultant, and trainer.
In his capacity as a medical editor/writer, he has helped many authors publish manuscripts in several high-impact journals, including Nature, New England Journal of Medicine, British Medical Journal, Journal of Bone & Joint Surgery, Diabetes, Chest, The Lancet, and PLOS One.
Krishna Kumar has conducted interactive training courses in numerous fields, focusing on a variety of topics related to scholarly publishing for ESL authors in medical publishing.
In his current role with Enago, Dr. Krishna Kumar works with researchers from around the world, converting their research findings to papers worthy of publication in leading international academic journals.
Daniel Ebneter, MBA
Daniel Ebneter is the CEO and a member of the Management Board at Karger Publishers, a worldwide publisher of scientific and medical content based in Basel, Switzerland.
Prior to joining Karger in July 2017, Daniel Ebneter was a member of the executive board of the Hogrefe publishing group. Earlier positions include senior roles in business consultancy and industrial trading as well as teaching at universities. He has extensive professional experience in publishing and digital business.
Daniel Ebneter holds a Master's degree in applied physics, mathematics, and computer science from the University of Bern, Switzerland, as well as an Executive MBA in integrated management from the Universities of Applied Sciences Bern and Fribourg, Switzerland.
Register Now for Workshop!
Venue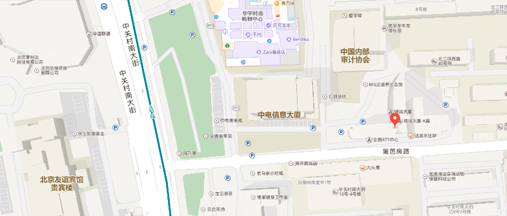 Date: Monday, 11 November 2019
Time: 14:30 – 17:00
Registration Closing Date: 9 November 2019
Seating Capacity: 100
Address: Reading Hall, B B Dikshit Library, AIIMS
Contact Details:
Dr. S. Siva Chidambaram, M.Sc (Zoology), A.D.I. Sc (DRTC), Chief Librarian, AIIMS
Ph: 011- 26593312; 26588437
E-Mail: chieflibrarian.aiims@gmail.com