8 August, 2019
10:00 – 15:45
Universiti Putra Malaysia
We are glad to announce that Enago in collaboration with Universiti Putra Malaysia will be conducting an informative Author Workshop, assisting Malaysian researchers at different career-stages for achieving publication success.
This workshop will focus on providing insights on the selection of a journal for manuscript submission and the post-submission review process. During the sessions, we will educate authors on the importance of publishing in a good journal and the recent trends in the peer review process. We will also provide information on how the selection of the right journal and dealing with reviewers comments appropriately can increase the odds of manuscript acceptance.
Through these workshops, researchers will learn:
Understanding the scope, visibility, and discoverability of a journal
Assessing the quality of a journal and a basic understanding of key journal metrics
Expert tips and a list of tools for selecting an appropriate target journal
The value of peer review in academic publishing
Advantages and disadvantages of the different peer review models
Insights into peer review decisions
At the end of the workshops, all participants will receive a Certificate of Participation issued by Enago.
About the Speaker
Dr. Richard de Grijs, Ph.D.
An internationally acclaimed astrophysicist, editor,  publishing consultant, and a public speaker, Dr. de Grijs has a diverse academic profile and has driven several projects at well-renowned institutions such as the University of Virginia (USA), University of Sheffield (UK), University of Cambridge (UK), and Peking University (China).
He is currently appointed at Macquarie University (Australia) as an Associate Dean/Professor along with his affiliation to the International Astronomical Union (Vice-President of Division C), Institute of Physics (FInstP), Astronomical Society of Australia (Fellow), etc.
Till date, he has 300+ publications in established Physics and Astronomy journals and six published books to his name. The impact of his work is demonstrated by 5000+ citations that he has to his credit.
Dr. Grijs is also the recipient of more than 25 research grants. Additionally, he is a peer reviewer for many leading Physics and Astronomy journals, including Nature, Science, etc. He has also served as a Scientific Editor in The Astrophysical Journal (2006 – 2012) and Deputy Editor of The Astrophysical Journal Letters (2012 – 2018).
Some of his major achievements include the Erskine award (University of Canterbury), Exceptional Contribution Award (University of Sheffield, UK), Excellent Performance Award (Peking University, China), "Van Swinderen" Public Outreach Award (the Royal Netherlands Physical Society), and the Selby Award (The Australian Academy of Science).
Register Now for FREE!
Venue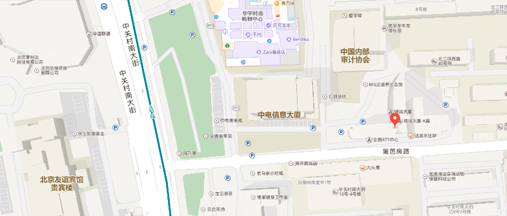 Date: July 8, 2019
Address:Auditorium Rashdan Baba,
Pejabat Timbalan Naib Canselor (Penyelidikan & Inovasi),
Universiti Putra Malaysia,
43400 Serdang, Selangor
Website: http://www.upm.edu.my/