What is Document Editing?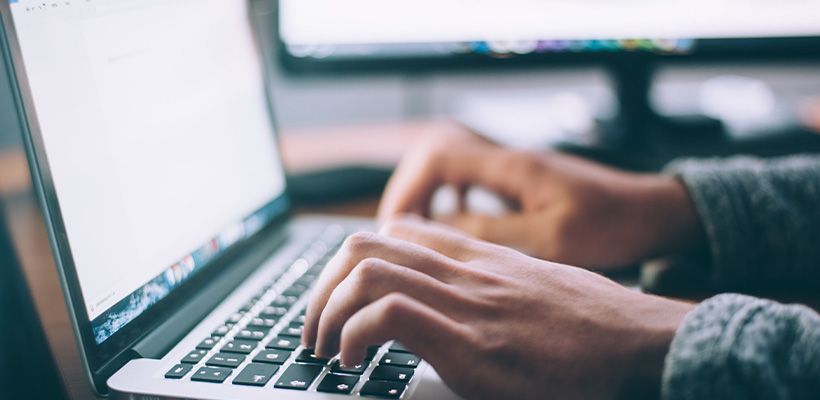 Most of us are at least vaguely familiar with the concept of document editing. However, many people don't know exactly what it entails or how it might differ from proofreading. What does it mean to edit a document, and when do I actually need document editing? Document editing is, simply put, the process of having someone review your document to assess the writing quality and make suggestions or changes to improve it. These changes can vary in scope and substance depending on the specific type of editing you request or how well-written your document is. Many industries and professionals seek document editing on a daily basis to review reports, presentations, correspondence, research papers, or articles. This is why it is important to know what exactly document editing is and how it differs from proofreading or other types of review.
Document Editing: The Basics
When someone edits a document, what will they look for? This will vary somewhat by the type of document and the specific type of editing requested. However, there are some basics that editors look for in all kinds of manuscript editing. These include, but are not limited to: 
Logical flow
Factual accuracy
Style and consistency
Language and grammar
Word choice
Technical accuracy
Formatting
Depending on the type of document editing you need, you may be able to do it yourself or ask a colleague. For more important documents, you may want to seek out a professional document editing service. The best editing services will offer a variety of editing levels and have different editing specialists available to review your work. This means academics will review academic papers, while a former marketing specialist may be on hand to edit your marketing proposal.
In terms of editing levels, this refers to different types of editing, such as structural editing, copy editing, line editing, mechanical editing, and substantive editing. All of these types of editing are used at different stages of the writing process and have their own uses. For rough manuscript editing, it is important to perform substantive and structural editing. This includes reviewing the way a manuscript is organized and checking whether it is logical and coherent. For more developed pieces of writing that have already undergone significant revision, you may just need copy editing, which will review your grammar, word choice, use of language, and writing style. More technical or academic document editing often demands professional mechanical editing to ensure the document meets the requirements of a specific citation style (MLA, APA, Bluebook, Chicago).
What Exactly Does a Document Editor Do?
As mentioned above, there are many editing services available that offer different types of specialized editing services to meet your needs. The best editing services offer a wide variety of expert, experienced editors who can meet your exact needs. The first thing any document editor will do is ask what type of editing you are looking for. They will also want to know what the document is for and who will read it. Understanding the purpose and target audience of any document is key to an editor. They will be able to provide the best editing services for you only if they can make sure that the style, tone, and word choice of your writing is appropriate to the venue in which it will be published.
After getting this information from you, a professional editor will read through your work. They will correct grammatical, punctuation, and spelling errors. In addition to doing a language and grammar check, they will also revise any sentences they think are too long or confusing. The editor will likely ask you questions or leave notes for you in the text asking for clarification or confirmation on any major changes they made. Editors might also leave notes asking you to correct or confirm facts. Usually, once you request manuscript editing, the editor will send the corrected version back and expect you to review it and make any changes they have suggested or highlighted. They will then review it for you one more time to make sure it is to your satisfaction. While the majority of professional editors only offer this second round of review for free, the best editing services will offer additional rounds included in the initial price.
What is the Difference Between Editing and Proofreading?
You may be wondering right now what the difference is between editing and proofreading. Perhaps you had the two processes confused. You aren't alone in that – many people do not recognize the difference. The primary difference between a proofreader and an editor is the things they focus on when manuscript editing. While an editor generally makes a variety of changes and assesses a document against a variety of criteria as noted above, a proofreader's scope is more limited. Proofreaders are generally the last step between a document and its publication. They provide a final review to ensure there are no mistakes in grammar, punctuation, spelling, capitalization, abbreviations, or formatting before a document is printed or presented to the public. Proofreaders often catch minor errors that have escaped prior reviews. If your document is in the early stages of writing, then editing services are likely what you need. If your document has already been reviewed and revised multiple times and you think it's ready to be shared with the public, then you should seek proofreading services.
You may be wondering how do I edit a document online? There are a number of manuscript editing services available online. With the rise of the internet and the increase in globalization, the demand for online editing services is higher than ever. You can search on Google for document editing services or ask your colleagues or fellow students if they have a particular service they recommend.  Don't worry about the quality of online editing services – they can be just as good if not better than local services near you. This is because they have access to a huge range of professionals who are both subject matter experts and who are experienced editors. Many of the best editing services are online. So the next time you have a presentation to give or a report to write, make sure you don't skip the document editing step.