Quality Assurance

Money Back
Guarantee
Enago's Quality Pillars
We have developed a five-pronged quality assurance system based on the experiences accumulated from every manuscript we helped publish since 2005. Click on the quality pillars below to find out more.
01

Enago Promise

We guarantee that your manuscript will not be rejected due to language or formatting issues. In rare cases when such rejection happens, we will offer a full refund.*
Unlimited Edits
We will edit your manuscript until you are satisfied with the quality, no questions asked.
Money Back
Guarantee
If your manuscript is rejected by a journal for language issues, we will provide you with a full refund.*
02

High-Caliber Editors
Editor
Qualifications
Our editors are PhD or Master's degree holders averaging 19.4 years of academic editing experience. We only recruit expert editors to ensure the highest standard of quality.
Subject Area
Matching
We assure language clarity and technical accuracy by assigning subject-area experts with technical competency in your research field to edit the manuscript.
"Two-Editor"
System
All manuscripts are reviewed by at least two expert native English-speaking editors. The first editor focuses on the technical aspect, and the second on language consistency and clarity.
Step
If you are dissatisfied with any aspect of our service, we do our utmost to provide a swift and appropriate resolution. After the preliminary assessment, we will assign your manuscript to a senior editor for further revision.
There is no limit to the number of editing rounds we offer. We will continue to edit your document until you are satisfied with the quality.
Step
Simultaneously, our quality management team reviews all the complaints.
The team ensures that all aspects are taken into consideration during the review process.
Once the problem is identified, the Team decides on the corrective measures to be taken to address the situation.
Step
Actions will be taken if any systemic issue is identified during the quality review.
We ensure that all of your concerns are addressed and that a satisfactory resolution is provided.
We will exclude the editors who have worked on the assignment in question from your future orders. We will provide a refund if the quality issues are substantial.
03

Personalised Customer Support

Our dynamic customer service team consists of professionals with extensive experience in helping authors submit their research to journals. We will tailor solutions for your requirements. Our team offers seamless, 24/7 support to resolve all your queries via chat, call, and email.

Highly Experienced

Timely Response

24/7 Email Support

Speak Your Language
04

Continous Improvement

At Enago, we follow the Kaizen principle of continuous learning and improvement, which is why we value our clients' feedback above all else. We take all feedback seriously, and whenever any issue is highlighted, our dedicated Quality Team works to identify the causes and propose solutions. This is how we continuously improve our systems and processes to deliver the best service quality and experience.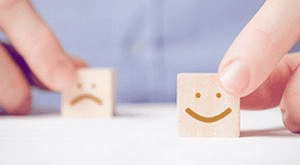 Feedback Management
We have a dedicated in-house team responsible for collecting and analyzing feedback and issues concerning different departments.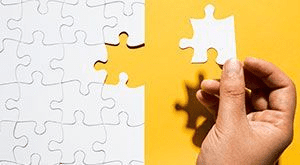 Systemic Solutions
We identify the root cause of customer dissatisfaction and optimize our processes to find pragmatic solutions.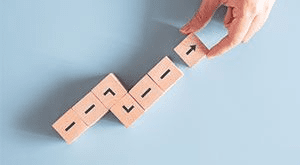 Striving to be the Best
We adhere to the principle "Author First, Quality First." Therefore, nothing gives us greater satisfaction than positive feedback from our authors!
05

Never Miss a Deadline

Enago strictly adheres to the deadlines. We understand that a missed deadline delays the next steps in your publication journey and pledge never to breach our promise to clients. 

With Enago, you can rest assured that we will always meet your timeline!

On-Time Delivery

Efficient Workflow

Our Commitment
*Click here to read our Money Back Guarantee terms and conditions.